Posts tagged:
Soccer Tournament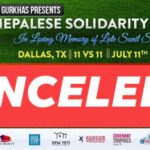 Update: June 30, 2020 Over just the two weeks the number of COVID-19 cases have gone from an average of 2k and more than 5k in state of TX. So after careful consultation with our member, our medical advisory team and community's leaders regarding the health and safety of everyone of us – we have […]
---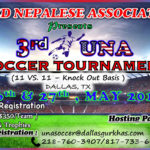 Dallas Gurkhas will be hosting partner for 3rd UNA Convention's soccer tournament 2018 in Dallas, TX.
---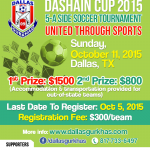 Vastika Dallas Gurkhas FC proudly presents "Fourth Annual Dashain Cup 2015" - 5-A side soccer tournament to be held in Dallas on Sunday, October 11, 2015.
---